Pablito_Martinez

Posts

: 6


Join date

: 2019-06-14

on Tue Jul 02, 2019 12:18 am
Organisation Name :"506 SouthSide Sureños"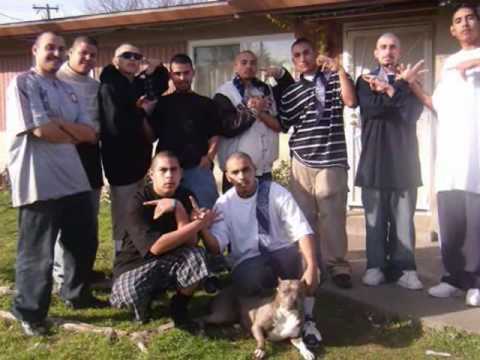 Type of organisation : Illegal
Background Story (Minimum 200 words) :
It was in 1950 when a group of mexicans , who lived in inhuman conditions in "El Salvador" surrounded by war and poverty , decided to join forces to protect their families , in the beginning it was only and just to protect their families but when they descovered the cocaine , everything changed , they became greedy they wanted more much more , this guys began to recruit youngsters for the bloodiest jobs , they began to buy large and more heavy stuff [weapons,drugs].. soon more groups like them emerged as they did but none were more deangerous and violent as the "Sureños" those guys kill just to test their guns , they look at you with no mercy or regrets, people looked at this locos with fear and respect.
Leaded by a CAPO they wanted to expand the business because it was giving large profits , so a couple members went to Los Santos to take over the city , let´s say the people of los santos did not receive them so well because the police and the other gangs already knew the reputation of the Salvadorenhos , covered with meening tattoos all over the body and face , they feared no one.
Placed by LSPD and the government in a neighborhood called "El Corona" near South Side , the members started to sell drugs and weapons to the local people and send the cash back to their capos inside boats from the Docks.
Quickly they spread to the central side and the west side , and that was when the street fight for the hoods began.
Together they called themselves "506 SouthSide Sureños"
Insert a picture of the HQ :we control all the southside , HQ -> EL CORONA.[gang color is blue and black]
The area its based on south california.LA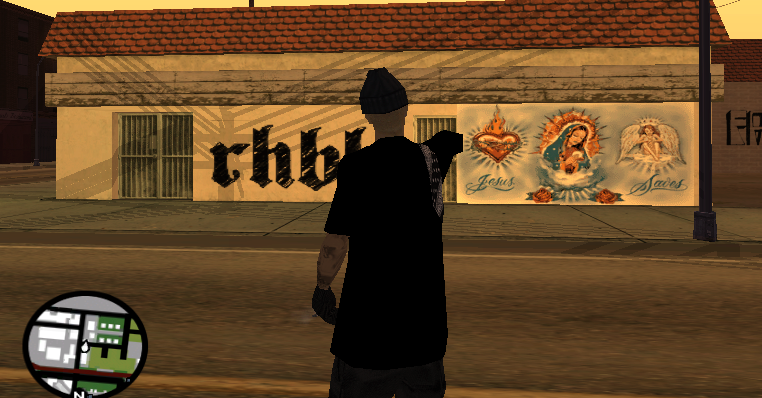 Starting members :
Jose_Gonzalez aka Pablo_Martinez - 2
Julio_Miguel aka Dre_Manace - 1
Santiago_Martinez - 1
Carlo_Ortiz - 1
Marcus_Alvarez - 1
Intentions as an organisation:As an organization we want to take over all the streets of Los Santos ,we gonna change the server ! our gang if it got accepted , we will roleplay in all the situations untill the least thing , and obviously we gonna claim and fight for our hoods as grafitti or with our own hands if needed , not just turfs or points[OOC] but roleplay with the normal players,  protect our families , we want to grow up and improve our situation in the neighborhoods.
Roleplay Screenshots (Albums / Video) :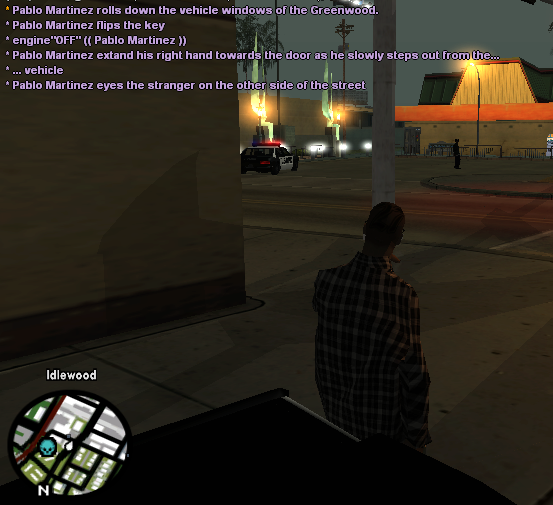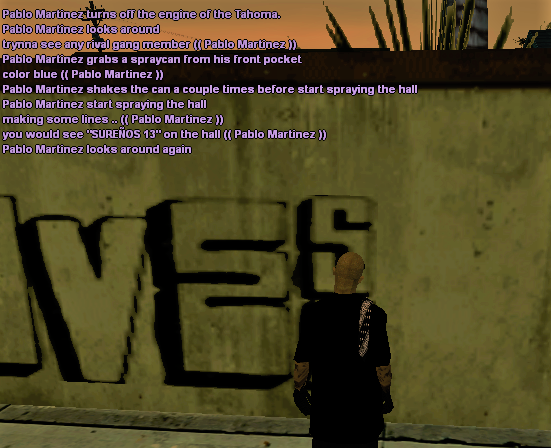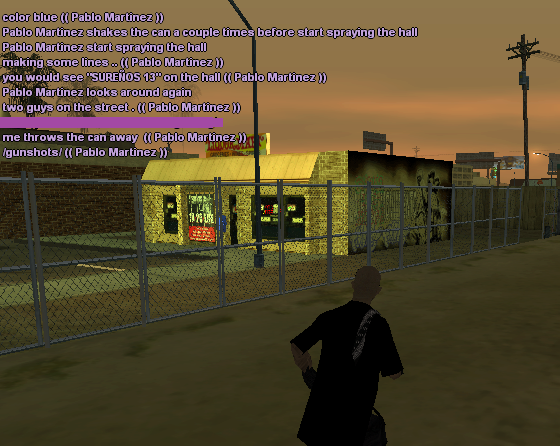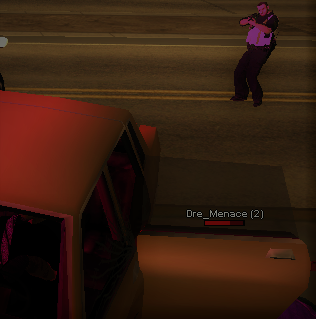 RITUAL HOW TO JOIN?
To join the family the presumed person has to be or have mexican relatives and if he has , then he can start the ritual(jump in)which is nothing more like a group of members beat him up for 13 secounds , counted slow or fast it depends on the CAPO , soon as he gets up , he has to kill or steal a rival gang member , then ! WELCOME TO THE BARRIO !
OOC RULES AND IC FAMILY MORALS:
ooc - Dont break game rules.(DM,MG,RK,PG,SK,LTA).
Just kill if needed dont kill a player without a valid IC reason.
ic - dont talk about the gang with strangers .
dont do drugs , drugs are too make money not to use.
always give some money to the neighborhood (poor families).
ILEGAL ACTIVITIES(24fo7):
_Kidnapping
_Murder
_Drug Trafficking
_Weapon Trafficking
_Human Trafficking
_Extortion
_Curruption
_car jaking
_Home invasion
_Drive by
and more...
SOMETHING ABOUT MYSELFT IRL
DISCORD:Rui_Geada#7551
NAME:Rui
FROM:portugal
I JUST WANNA HAVE FUN WITH YALL , LETS UP THE SERVER GUYS <3
Pablito_Martinez

Posts

: 6


Join date

: 2019-06-14

on Tue Jul 02, 2019 12:21 am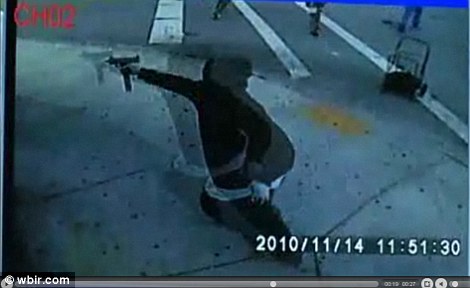 BREAKING NEWS !
The violence and blood , marked the streets of south side. yesterday a man was seen and caught by a camera from a restaurant with a gun on his hands.
According to witnesses the suspect was on "mission" trying to kill one of the African american in the establishment.
Unfortunately the victim died in the hospital , the criminal investigation police are trying to solve the case.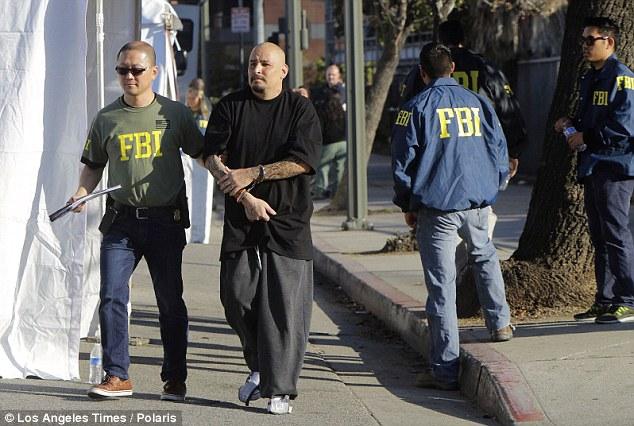 BREAKING NEWS !
The authorities arrested the suspect of the murder on the last weeked , the man was found in a neighborhood called "EL CORONA" also the LSPD and FBI found several hand weapons , drugs and two young girls tied inside a basement.
Allegedly a SUREÑO gang member with a big criminal record on his name.
Gregory House

Posts

: 3


Join date

: 2019-06-01


Age

: 25


Location

: Northen Macedonia

on Tue Jul 02, 2019 7:31 am
The application looks good and i can tell you're dedicated to a gang of this theme . Therefore i would like to see more Roleplay Screenshots. Good luck.
Pablito_Martinez

Posts

: 6


Join date

: 2019-06-14

on Tue Jul 02, 2019 3:10 pm
ok thx alot bro , sure thing i will post more
Pablito_Martinez

Posts

: 6


Join date

: 2019-06-14

on Tue Jul 02, 2019 7:57 pm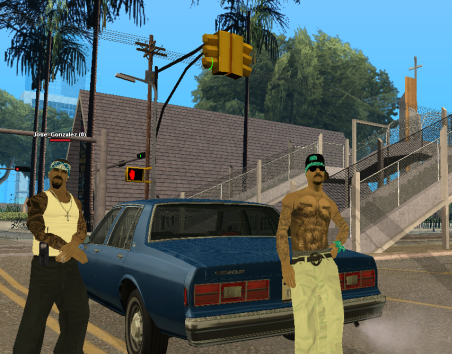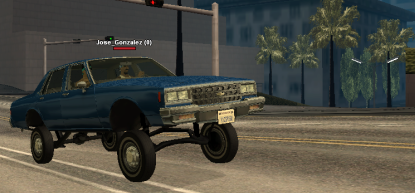 BREACKING NEWS !
The Police of criminal investigation along with the gang unit , organized a raid inside one of the most dengerous neighborhoods in california , the investigation took several mouths , with photos and undercover cops patroling the area.
Also the LSPD found in houses and yards , cocaine , heroin and fake money.
Multiple guns some of them considered military weapons.
Two men were arrested and found guilty.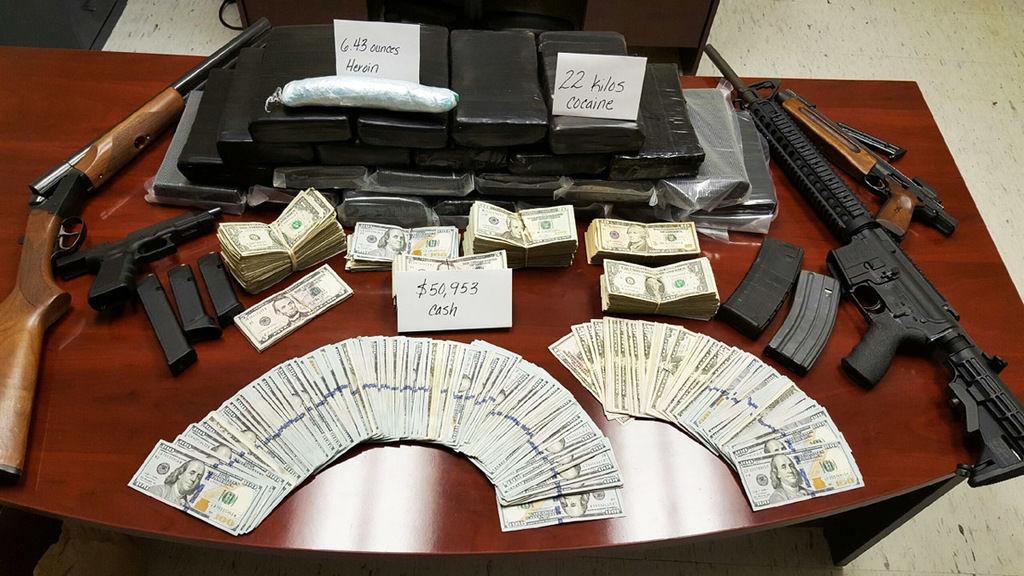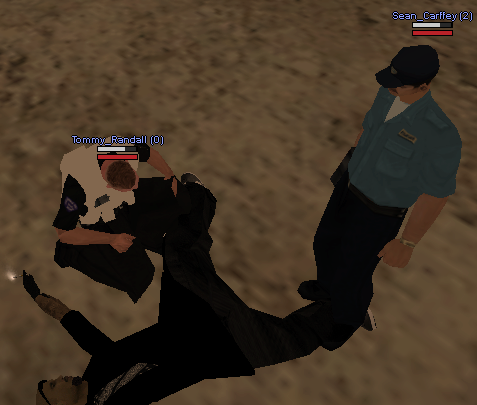 Permissions in this forum:
You
cannot
reply to topics in this forum